Web and Mobile App Recommendations
For Cook Smarts
Users: People who are looking to make cooking at home more convenient, efficient and more enjoyable.
Methods: Competitive Audit I Competitive Testing I Heuristic Analysis I A/B Testing I System Usability Scale I NASA TLI
Tools: Sketch I Axure
The Challenge
Create and test a prototype of recommendations based on initial research.
The Solution
Reformat Recipes

Integrate a Mobile Application

Increase the Visibility of Key Features
Findings and Recommendations
The Approach
Empathize with meal subscription users and gather insights about what could be done better. Synthesize findings, create an interactive prototype and then test the hypothesis with users using A/B Testing.
Who is the user? What are they using?
To best understand the user I conducted user and stakeholder interviews. To better understand the market, I conducted a competitive audit and competitive testing of other meal and recipe services.
What should be different?
Reformat Recipes

-Bold ingredients

-Place measurements in recipe

-Optimize the measurements given

Integrate a Mobile Application

-Incorporate tabbing between sections

Increase the Visibility of Key Features

-Reorient buttons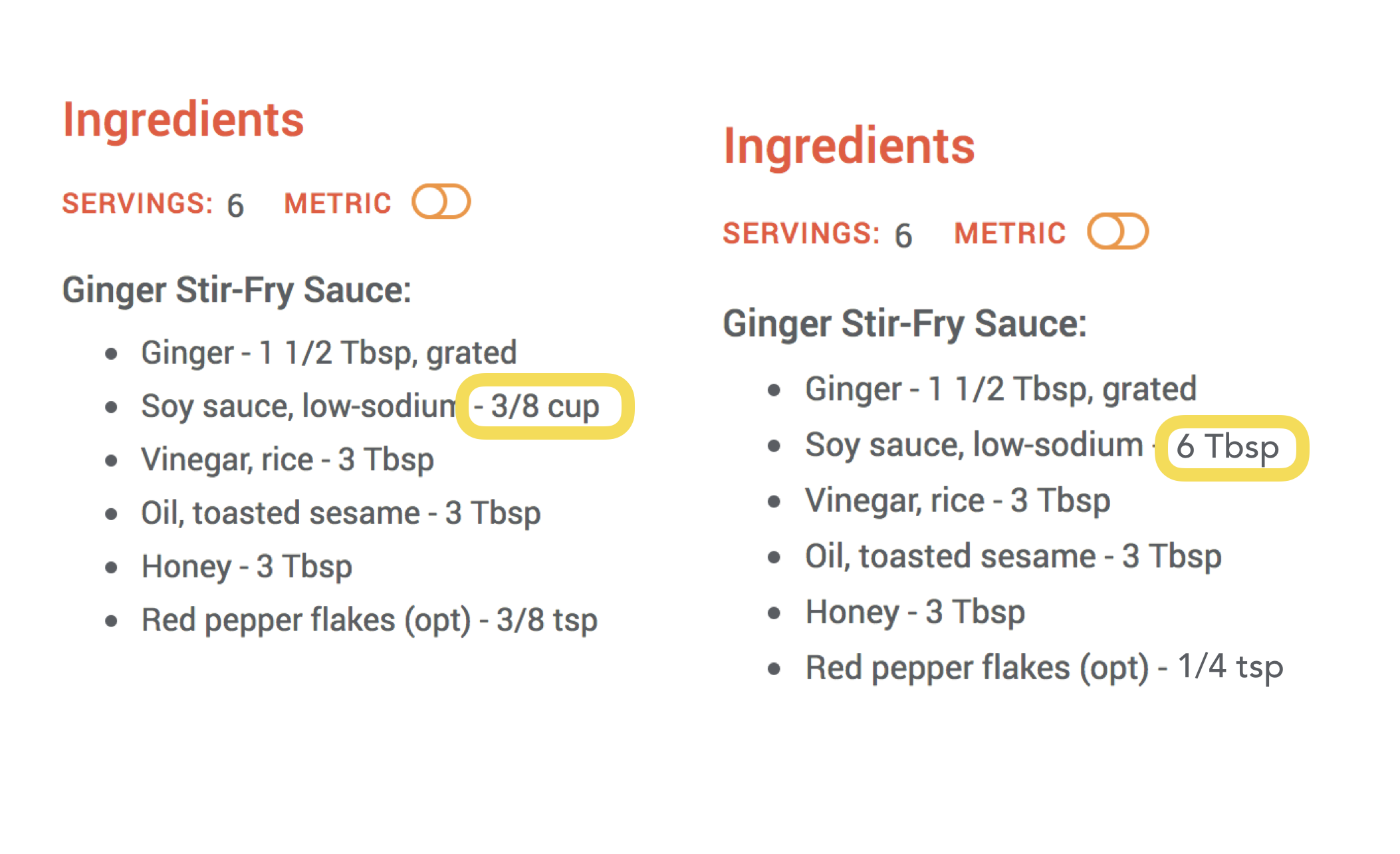 What will these recommendations look like in a Mobile App?
What do users think?
I conducted immersive A/B Testing in user's kitchens. NASA's Task Load Index and the System Usability Scale were used to calculate the results.
What was the result?
Overall users had on average 2 less errors and double the usability score when using the prototype version of Cook Smarts.